Diego Romeres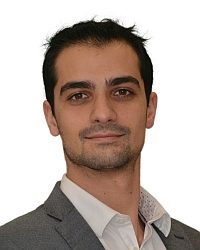 Position:

Research / Technical Staff

Research Scientist

Education:

Ph.D., University of Padova, 2017

Research Area:

External Links:
Diego's research interests are in machine learning, system identification and robotic applications. At MERL he is currently working on applying nonparametric machine learning techniques for the control of robotic platforms. His Ph.D. thesis is about the combination of nonparametric data-driven models and physics-based models in gaussian processes for robot dynamics learning.