Anoop Cherian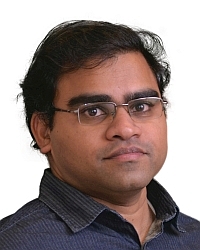 Position:

Research / Technical Staff

Research Scientist

Education:

Ph.D., University of Minnesota, 2013

Research Areas:

External Links:
Anoop was a postdoctoral researcher in the LEAR group at Inria from 2012-2015 where his research was on the estimation and tracking of human poses in videos. From 2015-2017, he was a Research Fellow at the Australian National University, where he worked on the problem of recognizing human activities in video sequences. Anoop is the recipient of the Best Student Paper award at the Intl. Conference on Image Processing in 2012. Currently, his research focus is on modeling the semantics of video data.