Ankush Chakrabarty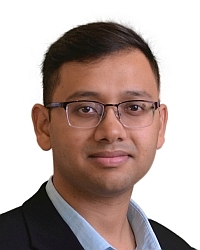 Position:

Research / Technical Staff

Visiting Research Scientist

Education:

Ph.D., Purdue University, 2016

External Links:
Ankush works at the confluence of machine learning and automatic control. At Purdue, his doctoral research focused on developing scalable, data-driven methods for simplifying computationally intensive operations encountered in controlling and observing complex, nonlinear systems. Prior to joining MERL, Ankush was a postdoctoral Fellow at Harvard where he designed embedded model predictive controllers and deep learning-assisted control strategies for treating people with type 1 diabetes.