Francis Morales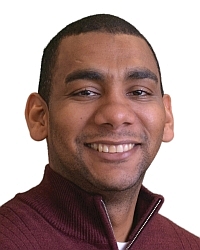 Position:

Headquarters

Systems & Network Administrator

Education:

B.S., Universidad APEC, 2007

External Links:
Francis has been in the IT field since 2001 with experience in different IT industries with special interest in Operating Systems, Networking and Security. Prior to joining MERL he worked 4 years as an IT Support Specialist on the Health Care IT field. Previous to that he owns a small Computer Service business for about 3 years in his country. He also works for 5 years in an IT Consultant / Software Company.